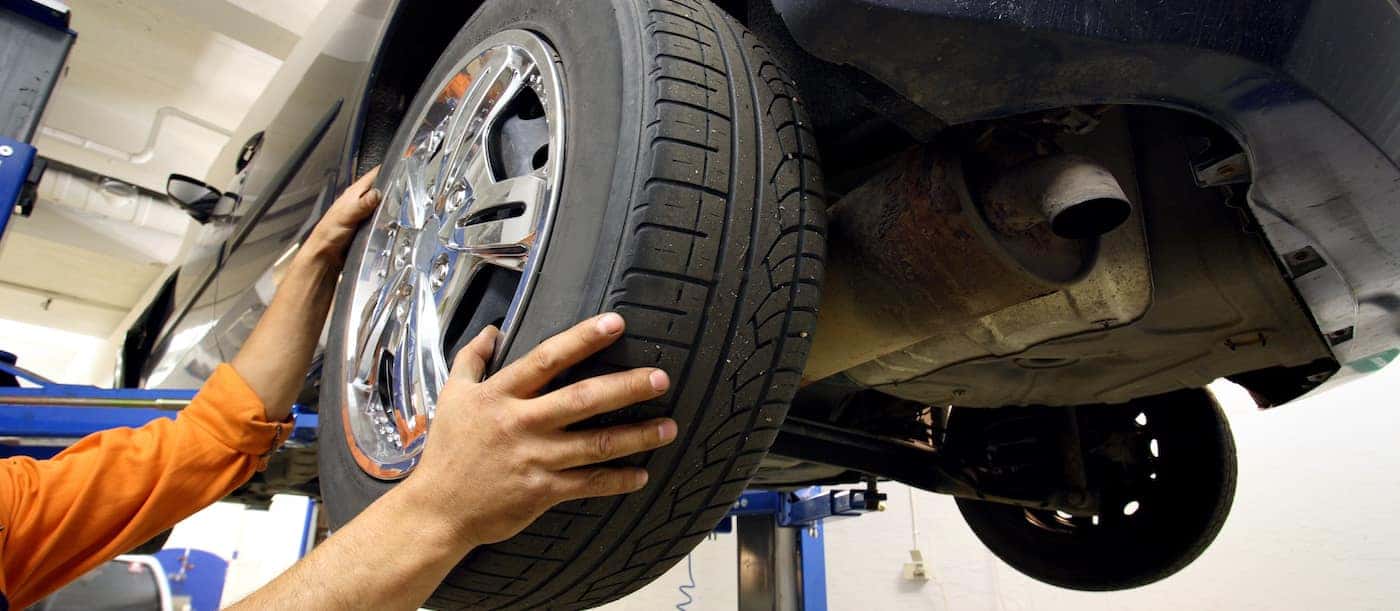 Having your vehicle's tires rotated is important to the health of your tires. Regular tire rotations help keep your vehicle's tires in good shape and you off the side of the road with a flat. Typically, this essential service is completed at 5,000- to 7,500-mile intervals. So, what is tire rotation? Check out our helpful guide at the Medlin Mazda service center to learn more about how tire rotation works as well as about other services we offer!
What Does Rotating Tires Mean?
---
---
Having your vehicle's tires rotated is a simple process. Basically, all four tires are moved from their current position to a new position to even out the wear caused by driving on Raleigh roads and beyond. With most models, the front tires move to the rear, while the rear tires move to the front. Depending on your drivetrain, they might even flip sides. Here are a few essential tire rotation tips:
The average vehicle is known to carry most of its weight at the front end, so the front tires will tend to wear out faster. However, your vehicle's drivetrain may also affect the rate of wear each tire experiences.
On front-wheel-drive cars, the power for forward motion is directed to the front axle and wheels. This being the case, the front tires will wear down faster than they would in a rear-wheel, all-wheel, or four-wheel-drive vehicle.
What Does Tire Rotation Do?
There are quite a few benefits to having your tires rotated in addition to lengthening your vehicle's tire life. These benefits include the following:
Smoother Performance: Sometimes, when driving, the wheel may shake. It's caused by an uneven road surface, but it can also happen when your tires have uneven wear. Regular tire rotation will help to prevent this, ensuring a smooth ride everywhere you venture.
Optimal Road Grip: As your tires wear out, they're also losing tire tread depth. This causes a reduction in road traction, which can become dangerous in certain road conditions like rain or snow. When you have your tires rotated regularly, you keep the wear as even as possible for a better grip.
Keeps Blowouts at Bay: In addition to losing tread depth, your tires are also more likely to fail completely as they wear out. The last thing you want is to have a tire blowout in Wake Forest.
Better Fuel-Efficiency: Tire rotation is a great way to help achieve a more efficient drive. When your tires are worn out, they can create drag and strain the engine, which causes your car to guzzle more fuel than normal.
Get Tire Maintenance at Medlin Mazda
When the time comes to get a tire rotation, contact our service professionals. At the Medlin Mazda service center, you can save more on the services your vehicle needs, such as tire rotations, with our available service specials. If you'd like to learn more service tips and tricks, such as how to change a car tire, how to keep an unused car healthy, or if you have any questions, contact us!