Can I Finance a Pre-Owned Car?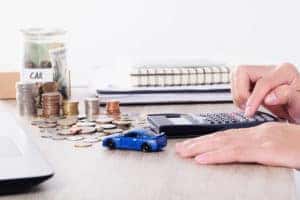 If you are in the market for a pre-owned car, we can help you out here at Medlin Mazda. However, you may be concerned about whether or not you will be able to finance a pre-owned car like a pre-owned Mazda.
If this sounds like you, follow this guide where we will help you navigate through the world of financing a pre-owned car.
Financing a Pre-Owned Car 101
Financing is available for pre-owned cars at Medlin Mazda. To start, you should head over to our finance center to learn how to start to the Mazda financing process. The first thing you will do is work on getting pre-approved. You will undergo a credit check to see what kind of loan you will be approved for based on your credit score.
From there, we would recommend using our payment calculator. Once you know the pre-owned vehicle you like, enter in its price, your pre-approved interest rate, your loan term, your down payment and your trade-in amount if you are planning on trading in a vehicle.
If you are planning on trading in a vehicle, we also have a tool on our site to help value your trade-in vehicle. We show you the same numbers we see, so you can rest assured that you are getting top dollar when you trade in your pre-owned car to us.
If you have any questions about financing your pre-owned car, our team at the finance center will help guide you through the process.
Why Choose Medlin Mazda for a Pre-Owned Car
The pre-owned cars on the Medlin Mazda lot are going to run just as well as they did when they first appeared on a showroom floor. From there, our service center will help keep your car running like new. Even after you leave our dealership, we will continue to be your co-pilot through your journey with your new pre-owned car.