Five Ways our MAZDA Dealership Can Serve You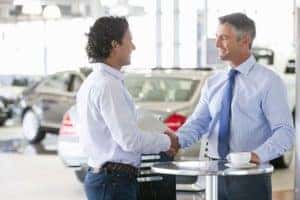 A Mazda dealership needs to be more than just a place to buy a car; it needs to be a full Mazda center for all of your vehicle's needs. Medlin Mazda is the Mazda dealership you need, and we have the proof as to why.
1. A Rich Inventory of Vehicles
It's not enough to just carry a few new Mazda vehicles. You need to have a multitude of new and pre-owned vehicles that fit the needs of all drivers. At Medlin Mazda, we also have Certified Pre-Owned Mazda vehicles so that our customers get access to the best.
2. A Service Center
When your Mazda vehicle needs service, our service center will assist you. From oil changes to major repairs under the hood, we have your back.
3. A Parts Center
Trying to find the right parts for your Mazda vehicle can be a pain. However, we will take away that burden with our parts center. From our website, you can search for a part. We will tell you if we have it in stock, or we will tell you how long it will take to get it for you.
4. A Finance Center
Not everyone pays for a vehicle entirely up front. This is why we have a Mazda service center to help create a financing deal with you. You can rest assured that you will have all of the possible knowledge to have as transparent of a deal as possible.
5. A Place to Sell Your Car
Selling your car not only takes a lot of time, but it can be stressful. This is why Medlin Mazda will buy your vehicle from you even if you don't buy one of ours.
These are just some of the reasons why Medlin Mazda is the prime Mazda dealership in your area. Stop by today!