HOW MUCH CARGO SPACE DOES THE 2019 MAZDA CX-3 HAVE?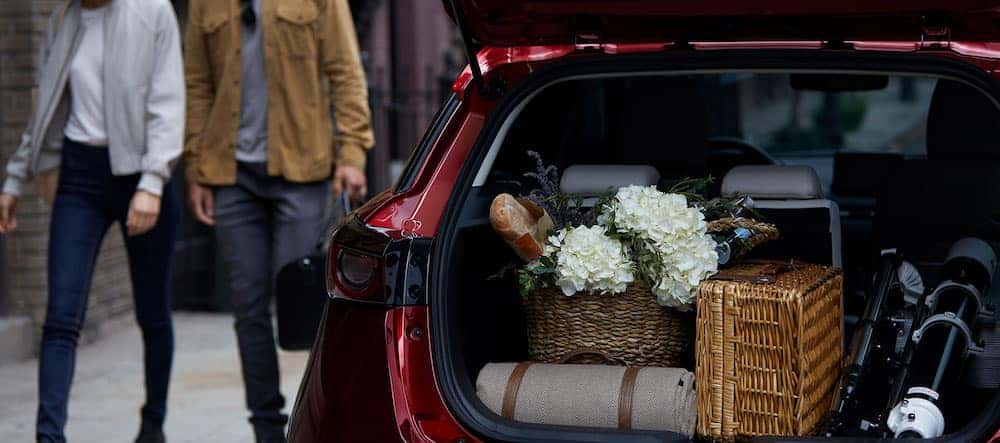 One of the most popular compact crossovers on the market today is the 2019 Mazda CX-3. There are many reasons drivers love the 2019 Mazda CX-3 from its impressive performance to its money-saving efficiency to its wealth of features. But another reason is the 2019 Mazda CX-3's surprisingly large interior. Exactly how much cargo space does the 2019 Mazda CX-3 have?
---
---
Although the 2019 Mazda CX-3 is a compact crossover, that doesn't mean it's small or cramped. Even in the compact crossover class, drivers still want enough space on the interior to fit all kinds of luggage or cargo. Otherwise, they would just get a sedan! How much cargo space can the 2019 Mazda CX-3 offer?
2019 Mazda CX-3 Interior Dimensions
The 2019 Mazda CX-3, with its efficiency and interior space, is like the best of a sedan and crossover rolled into one! The 2019 Mazda CX-3 offers drivers a standard cargo capacity of 12.4 cubic feet. And, for those times when you need the extra space, drivers can fold down the rear seats to unlock the maximum cargo capacity of 44.5 cubic feet! Plenty of space for all your luggage!
THE ACOUSTIC EXCELLENCE OF THE 2019 Mazda CX-3'S INTERIOR
The 2019 Mazda CX-3's interior, however, isn't just large and spacious. It's also one of the most comfortable and quiet cabins available! Nobody likes to drive in a noisy car, and drivers won't have to in the 2019 Mazda CX-3 thanks to its acoustic excellence.
Mazda's engineers used noise dampening solutions throughout the cabin so that there is little to no outside noise interference, so your conversations, music and audio are clearer and better than in any other car. The 2019 Mazda CX-3 offers the most relaxing driving experience!
Want to learn more about the 2019 Mazda CX-3 and other Mazda SUVs? Ready to get behind the wheel of one? Contact our staff at Medlin Mazda for more information on the Mazda CX-3 gas mileage, or check out our Online Shopper tool today!