How to Choose the Right Pre-Owned Car Dealership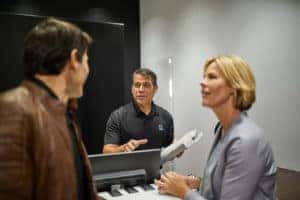 If you are looking for a pre-owned car dealership, you need to find one that checks all of your boxes. It isn't enough for it to have a decent selection of pre-owned cars; it must have a full catalogue of services that meet your vehicle's needs.
Learn why Medlin Mazda is the premiere pre-owned car dealership for you!
What You Want in a Pre-Owned Car Dealership
As you might have guessed, a vast array of pre-owned vehicles is what you want to see in a pre-owned car dealership. However, not only do you want a vehicle that will fit your needs; you want a network of amenities to keep it running efficiently and options to get it at a price that works for you.
A run-of-the-mill pre-owned car lot will have pre-owned cars, and that's about it. At Medlin Mazda, we have a service center that will perform routine work to your vehicle to make sure it is running just as well as the day you drove it off of our dealership.
To top it all off, our service techs perform a comprehensive inspection of all of our vehicles to make sure that they are running at peak performance.
Find a Pre-Owned Car Dealership That's Fair
In TV shows and movies, you have probably seen sleezy car dealers who sell lemon vehicles at outrageous prices. Sadly, there are dealers like that in real life as well. At Medlin Mazda, we strive to give our customers as transparent of a negotiation as possible. That's why you can map out your entire finance agreement from our website including valuing your trade-in vehicle.
Stop by our dealership to find a pre-owned vehicle that works for you and make a deal that fits your budgetary needs!