How to Improve Fuel Efficiency of Cars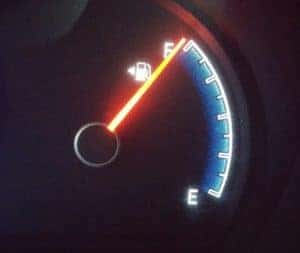 Are you interested in ways to improve the fuel efficiency of cars? You aren't alone! With climbing gas prices, fuel efficiency is key. Our trained technicians at Medlin Mazda have a few tips to help you save the planet and your wallet.
Drive with Caution
The way you drive has a major influence on your gas mileage. If you're constantly harshly accelerating and slamming on the brakes, you're going to find yourself at the gas station way more often than necessary. Your fuel efficiency also declines when driving at excessive speeds, so slow down when you can.
Use Cruise Control
Utilizing the Mazda radar cruise control with stop and go feature isn't just an added safety precaution, it also improves your fuel efficiency. This system keeps you at a set speed when traveling, taking human error out of the equation and increasing your gas mileage.
Complete Routine Maintenance
Maintenance is crucial when you want to keep your vehicle running efficiently. If your vehicle isn't performing as best as it can, your engine has to work harder than necessary. This causes extra fuel consumption. There are a number of maintenance tasks that can help improve fuel efficiency.
Oil change – this is necessary because your oil gets thicker over time, losing its ability to flow freely. Your engine needs oil to limit excessive heat and friction.
Tire rotation and inspection – underinflated or worn tires are resistant to rolling which diminishes gas mileage. Routine rotations can help prevent uneven wear.
Air filter replacement – a dirty or clogged air filter restricts airflow which affects your vehicle's performance and fuel efficiency.
As we mentioned, auto maintenance is one of the best ways to improve gas mileage. Has your vehicle been serviced lately? If not, reach out to our Mazda service center in Wilson, NC to schedule an appointment today!