How to Pre-Order MAZDA Vehicles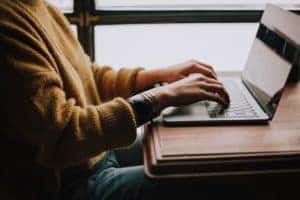 Have you been anxiously waiting for the release of a new Mazda car or SUV at Medlin Mazda? Struggling to find a vehicle with the exact specifications you want? When you buy Mazda online, you can easily get just what you need.
Why Pre-Order a Mazda Vehicle?
When you pre-order a vehicle, you can find just what you're looking for in a new vehicle. It lets you customize every detail, including its exterior color and cabin materials, as well as pick which of its available features you want to include.
There is no compromising or sacrificing involved with a pre-order—it will be built with each of your specifications in mind.
How Do I Buy Mazda Online?
You can conveniently order Mazda cars and SUVs from our website. Under our new inventory tab, we have quick links to order upcoming Mazda vehicles.
Start by following the link of your desired make and model. Then, you need to complete your contact information and then add in everything you want out of your new vehicle including your preferred style (trim level) and exterior color.
How Do I Pre-Order a Mazda Vehicle?
Want a vehicle on our lot but can't find the exact match you had in mind? You can also buy an existing vehicle online with our build and price tool. Choose each detail of your preferred new vehicle and we'll contact you when it's ready.
Make, model, and trim level
Powertrain
Exterior color
Interior color and material
Any accessories you'd like to add (interior, exterior, and technology)
Want to pre-order a Mazda car or SUV? Let us help! Utilize our online form or contact our team at our Mazda dealership in Wilson, NC to get started today!