MAZDA Brand History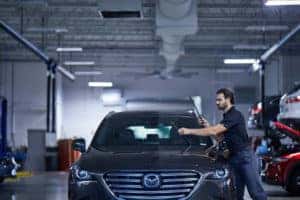 Have you ever looked at these stunning cars and wondered, who makes Mazda? The history behind the Mazda brand is just as beautiful as the cars themselves. It started with a vision and became something exceptional. We're delving in at Medlin Mazda so you can hear the magic behind the Mazda.
The Origination
Looking back, in 1920, the company (then called Toyo Kogyo Co., Ltd.) was a cork manufacturer. Then, in 1931, it introduced the "Mazda-go" which was a tricycle truck and the first vehicle it had ever released. The name was selected by one of the substantial founders of the company, Jujiro Matsuda, whose name was pronounced very closely to Mazda.
The Name
The name "Mazda" was actually inspired by Ahura Mazda, who is the god of harmony, intelligence, and wisdom, and from the earliest civilization in West Asia. The company considered it a symbol of automotive civilization and culture. In hopes of becoming a symbol of peace and a light in the auto industry, the company was then officially renamed Mazda Motor Corporation.
The Logo
The logo has certainly evolved over the years, having been reinvented several times. The logo most similar to today's logo was first introduced in 1997. The logo is intended to look like a pair of wings, inside an oval, that are in the shape of the letter M. It is intended to show their creativity, growth, flexible thinking, and more.
Our Mazda dealership in Wilson, NC has been selling vehicles for over 50 years. We are so proud to carry these stunning, modern vehicles with such a rich history. We would love to help you find your perfect fit today. We look forward to seeing you soon!