MAZDA Finance Tips: How to Budget Your Car Purchase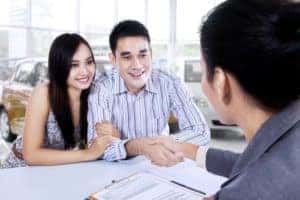 Have a car in mind that you just have to have, but have no clue how you're going to afford it?
If this sounds like you, you should sit down with our Mazda finance experts to find out how to budget for your dream car.
Figuring Out the Total Price
The total price of any new vehicle always goes beyond what the sticker price says on the window. Make sure to factor in license and registration fees, sales tax, and extended warranties.
The total price is important to know because it will be the amount you would need to finance a vehicle from a financial institution.
How to Calculate Monthly Payments
The monthly payment to pay off the loan are just the beginning of what will be coming out of your bank account on a monthly basis. You should also include things like maintenance, car insurance, and even a monthly car wash.
By calculating the true monthly payment, you'll get the opportunity to see if the car is for you in the first place.
Trade-in
The trade-in is important because it can increase your down payment, which in turn can lower your monthly payment. The more your borrow, the more you'll have to pay back, so why not get a new Medlin Mazda vehicle that suits your budget.
Trading in also allows you to pick a car that's more luxurious or spacious. If you do a trade-in correctly, you'll get to trade-up to a better vehicle.
We hope these finance tips help, but if you still need more information, you should visit our dealership today. Sit down with one of our financials experts to go over some of the things you can do to budget for your car purchase.