MEDLIN MAZDA SUPPORTS THE WILSON, NC COMMUNITY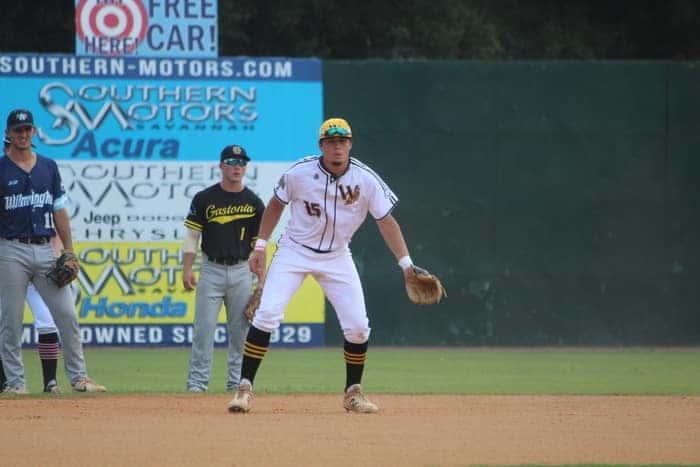 We at Medlin Mazda pride ourselves on being a part of the local community, and we work hard to give support any chance we get. When it comes to Wilson, NC, we support plenty of charities and nonprofits to benefit our neighbors. Find out how Medlin Mazda supports the Wilson, NC community by learning more about these organizations we stand behind.
WILSON TOBS MILITARY APPRECIATION NIGHT
On July 17th, the Medlin Mazda team sponsored the Wilson Tobs Baseball's Military Appreciation Night by paying for the admission of all active Military and Veterans as well as hosting a raffle giving out oil changes, hats, and t-shirts! We hope to see you at the next event supporting our troops!
ARTS COUNCIL OF WILSON
The Arts Council of Wilson supports the performing arts, visual arts, and community arts through exhibits, classes, and available programs. There's even a summer camp available for those interested in learning more and being part of the culture.
MLK JR. WILSON PARADE
A giant MLK Jr. Wilson Parade brings people together, ending at the HFV Wilson Center to participate in the annual Martin Luther King Jr. Day Program. This program features keynote speakers, fun, educational activities, and a performance by the children's choir. To join in on the support or planning, visit the center to see what you can do to help.
WILSON BOTANICAL GARDEN
A favorite for residents, the Wilson Botanical Garden started in 2003 through grant funding. This community garden is six acres in size including a variety of plants and trees. Community meetings are held regularly to find more ways to make this garden more educational and enjoyable. The Wilson Botanical Garden helps the surrounding communities by bringing in more economic growth and promoting tourism.
EASTERN NORTH CAROLINA SCHOOL FOR THE DEAF
TheEastern North Carolina School for the Deaf provides a learning facility for those who are deaf. In addition to traditional classes, students here can also learn about photography, join sports teams, and enjoy after-school activities. There are many different ways to get involved with this facility, so feel free to contact them to learn more.
WILSON PREGNANCY CENTER
At the Wilson Pregnancy Center, women can confidentially take a pregnancy test, have a free consultation, and get services to better educate them on their pregnancy options and more. There are also services to help men get better educated on the subject. Call today to learn more or to offer your assistance.
WILSON TOBS
The Wilson Tobs are a local baseball team that plays during different times of the year. In addition, they host a variety of youth camps for those interested in baseball, or you can visit the North Carolina Baseball Museum for additional fun. Whether you want to sign up for a camp or watch the Wilson Tobs play, this is a fun thing do near.
LEARN MORE AT MEDLIN MAZDA
Whether you want to learn more about how we support the community, or if you're looking for a fuel-efficient vehicle, we can help. Contact us today to learn more about our dealership and explore the Medlin family difference.