Tips to Get Better Gas Mileage out of your MAZDA Vehicle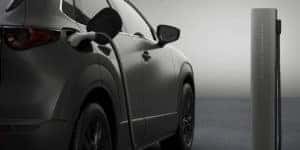 Your Mazda vehicle is already one of the most fuel-efficient cars on the road, but if you want to get even better Mazda gas mileage, we can help you make that happen!
If you are looking to get better Mazda gas mileage, follow these tips to help your Mazda vehicle run more optimally.
Regular Service
One of the first things that you need to do is to schedule regular Mazda service. Good gas mileage starts with making sure all components of your Mazda vehicle are running optimally.
If there is an issue with something like your engine, then you need a qualified Mazda service technician like the ones at Medlin Mazda to get it back to working order.
Going along with this regular service, ask your service technician to make sure that your tires are properly inflated and see if your engine needs a tune-up. Both of these things can help your car run smoother and use less gas.
Additional Tips
Aside from service, there are a few other little things that you can do to achieve better Mazda gas mileage. For example, you should consider rolling down your windows before you crank on the air conditioning. A/C is wonderful, but it does use up gas.
You should also make sure that your vehicle isn't carrying any extra weight. More weight means that your Mazda vehicle has to work harder to drive it around. Look through your cargo space and your backseat to make sure that you aren't lugging around something you don't need on a regular basis.
Idling may seem like a small thing, but idling can waste a lot of gas, so make sure you avoid it. Finally, if you have to suddenly slam on the brakes, you are also using up too much gas.
If you have any additional questions, or you're in need of Mazda repairs and services, then head in to Medlin Mazda today!